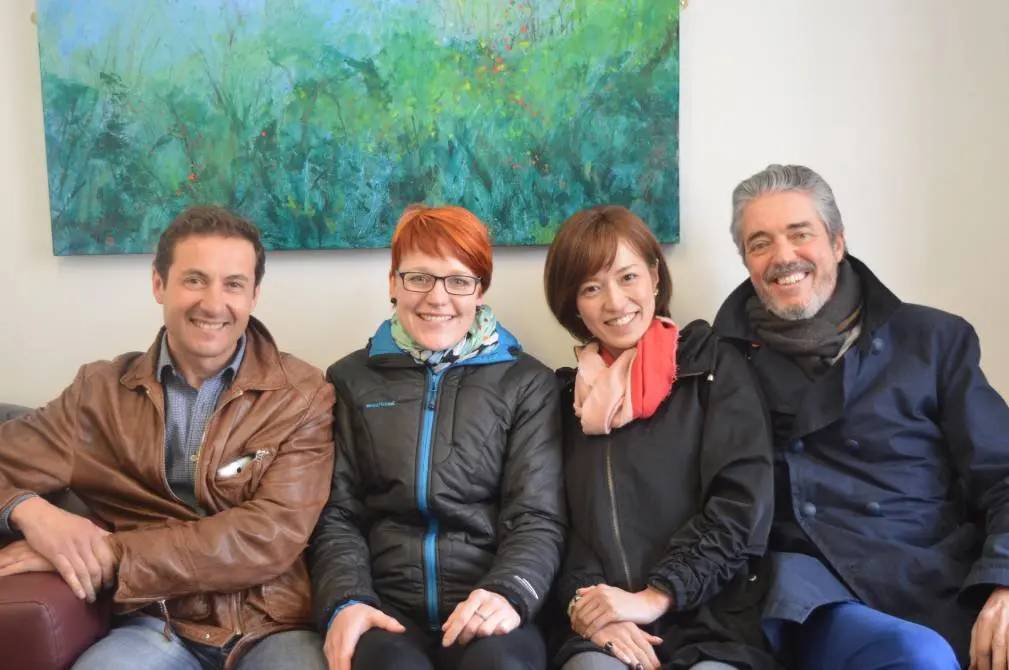 Who is this course (English for Adults) for?
This 30+ Adult English course was designed with the more mature learner in mind- without any teenagers! It caters for you, who has different learning objectives to younger students, either for professional or personal reasons.
What will I learn?
As well as improving your language skills, you will engage in a range of important topics from British politics to current affairs and arts to name a few. The syllabus of the class is negotiated for a more personalised approach which allow students some input on what they wish to cover week by week.
Regular speakers with Q&A sessions for authentic speaker interaction. Guests have included museum curators, journalists, actors and entrepreneurs.
30+ Adult English Course (English for adults) One Week Outline
Monday 
Tuesday
Wednesday
Thursday
Friday

Get To Know You Activity:

Practising Small Talk:
Typical conversation openers and responses.
Practising informal questions.

Murphy's Law Vocabulary:
Examples:
lock-out, get stuck, bang head, slip, trip, spill

Stereotypes:
Discussion on
British stereotypes. Students will also discuss their own countries' stereotypes.

Homework:
Write an opinion essay about stereotypes you would like to change about your country and why?

Grammar Focus:

Past Tenses:
Past simple,
continuous, perfect

The Generation Gap:
Reading and speaking with past tenses

Listening Activity:
'Telling how old someone is from their appearance'

Listening comprehension
questions for understanding main ideas.

Speaking Activity:
Describing
past events in your life.

Key Language:
Past tenses, when I was younger… I used to …

Homework:
Using the past tenses learnt in class write about a live event.

7 Wonders Of The World:
What are the 7 wonders of the world?Reading and Vocabulary:
archaeological, compile exteriorDiscussion:
Do you think they still are the 7 wonders?Documentary:
'7 Wonders of the World' Followed by
comprehension questionsBritish Museum Trip:
Pre – discussion & exercises for class trip to
British Museum
7 Wonders Of The
British MuseumHomework:
Write about 2 objects from the 7 wonders of the British Museum which impressed you the most and why.
Immigration:
Reading:
Article on
Why people emigrate?Writing Activity:
Writing postcard to a friend- imagining the difficulties & problems they would face as immigrantsPre – Talk Preparation:
Prepare questions for
Gillian Hammer,
a Science Teacher & NutritionistTopic:
Growing up in New Zealand, travelling around Europe in the 1960s & her life in the UK.Question & Answer Session
with Guest Speaker:
Gillian Hammer
Science Teacher & NutritionistFollowed by
Tea & Cakes
in the 30+ Lounge

Vocabulary Review:

Recap of talk from
Gillian and class feedback
on the talk.

Revision of Vocabulary covered this week.

Role-play Activity:

Therapist Speaking Game:
Actively listening to a partner talking about difficult experiences

Key Language For Active Listening:
That must've been really disappointing , upsetting/ difficult

Homework:
Revise vocabulary & research an online article on digital technology for next week.
Course Materials:
Negotiated syllabus where teachers will select and adapt materials to suit class and individual learner's needs.
What will I achieve?
Have met and learned with like-minded individuals
Have gained increased confidence in you General English skills
Be able to gain skills in your specialised area of expertise
Have decided on topics and pace that suited your individual needs
What can I do next?
Use your new English skills for work, travel or further study
Polish your English skills further with our Business English and Conversation Modules
Timetable -
25 lessons per week (You will need to attend Morning classes + Module 1 and 2)

Recommendation: Most of our students book 25 lessons per week, so they can join the free teacher-led social programme from 2:30pm
9:00am
10:00am
11:00am
12:00pm
1:00pm
2:00pm
3:00pm
4:00pm
 
 
 
 
 
 
 
 

General English (9:00am – 11:50am) 15 lessons (20 mins break included)

 
 
 
 
 
 
 
 

English Plus Module 1 (12:30-1:20pm) 5 lessons

 
 
 
 
 
 
 

English Plus Module 2 (1:30-2:20pm) 5 lessons

 
 
What one of our Tti teachers has to say…
I have been teaching English for nearly 5 years and for me the best thing about teaching the 30+ course is that together we can discover this city's culture and the influences other cultures have had upon it through our weekly excursions around London. Also, the students are from different backgrounds and professions which allows us to talk about so many diverse topics including politics, the arts and global issues. Our conversations are always dynamic.